Rubiks Syslab's product engineering services include designing, developing, testing, and deploying a software product to address the complex challenges of technology-disruptive companies. The advent of cloud and software-as-a-service (SaaS) has led to the gradual transformation of customer-enabling engineering services from traditional software engineering to product engineering. Product engineering oversees the entire product lifecycle from the innovation phase, starting from the idea being conceived to the deployment and user acceptance testing phase.
Our product engineering services take care of the product life cycle, starting from the ideation stage to innovation, deployment, and user-acceptance testing.
Our product engineering services motto is based on
Innovation is the ability to convert ideas into invoices. [L. Duncan]
Ideas are useless unless used. [T. Levitt]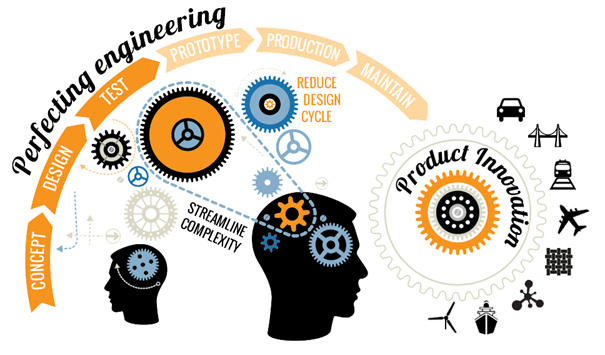 As a reliable product engineering partner, we help businesses to accelerate their digital transformation by improving time-to-market, bringing agility to the business.
Rubiks Syslab's product engineering services—combined with deep technical and domain expertise—have helped product companies to rapidly deliver feature-rich products within budget and in short delivery timelines. Our wide-ranging portfolio of services and solution accelerators meets customer needs during each phase of the product lifecycle.